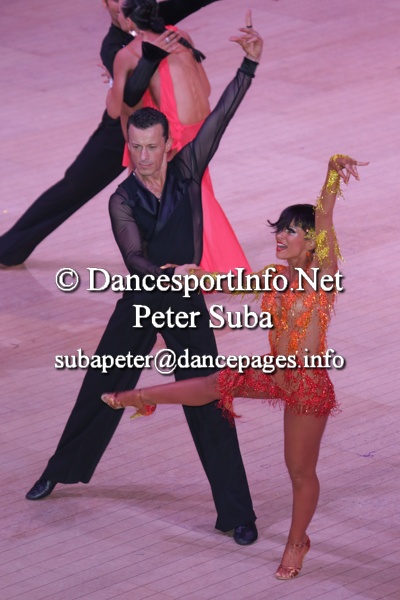 We have just received an information from Benedetto Capraro, that he decided to retire from competitive dancing. He has a back problem and recovery takes a lot of time. With his partner Orsolya Toth, representing Germany, they were 3rd at the IDSA World Professional Latin Showdance Championship - see more results.
Benedetto, who comes from Italy, was Italian champion in Professional Latin and finalist or winner of many important international competitions including Blackpool, the International, UK Open and German Open championship. He was twice World Latin champion at the IPDSC Professional Latin championship.
Benedetto wrote: Due my continuously encreasing back problem, with great sadness combined with excitement for the future I want to announce my retirement from competitive career. At the moment I'm looking forward to a new chapter in my life as a dance teacher, judge and organiser of dance events to develop this special kind of art that I love. I would like to say thank you to my family who never stop believing in me, to all my teachers, mentors and friends who  participated in this journey with me, who supported and inspired me during all these years. I also want to thank my lovely partner Orsolya for an amazing and unforgettable last 3 years. I wish to all competitors the very best in dancing and all they are dreaming of. Never stop to dream, never stop to believe!
Orsolya is looking for a dance partner to continue her career.